Highlights:
Arrive in San Jose, Costa Rica
Hike to Observation Point
Check into Hotel Los Lagos
Dinner in Downtown
Drinks at Lava Bar
Officially Thursday night and I was so ready to take my birthday vacation to Costa Rica! When it was time to board, we took a bus to the plane. I got on and quickly knocked out since it was already midnight. I managed to wake up for ever meal and snack and knock our right after.
After a short layover, I finally arrived in San Jose, Costa Rica! It was 9:30am local time. I followed everyone to immigration and waited for my twin there since she came from San Francisco. About 30 minutes of waiting, I found her and we went through immigration and customs. After we got through, we saw a sign for my name through the tours we booked. They gave us a sticker so the driver can identify us as we went out the airport. Before we did, we exchanged our dollars to colones. Then we headed outside and pretty much had a private shuttle since there was no one else on the ride. I'm so glad we booked a driver instead or renting a car because the roads were just one lane, very windy, and went through a bunch of hills. Our driver drove us about 3.5 hours to our resort in La Fortuna.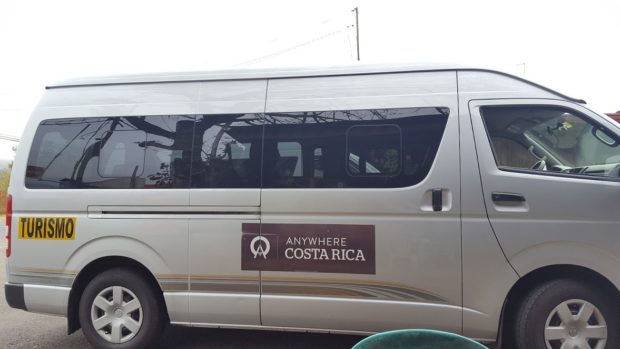 Along the way, the driver pointed out some unique things such as the Wal-Mart (they have 7), different plants such as sugar canes, plantains and coffee trees. He was even nice enough to stop in the middle and help us order empanadas and coffee. We got one beef and one cheese empanada and while the lady microwaved them warm, it was still delicious! Costa Rica is also known for their coffee so we tried one with milk and need up adding sugars because we like sweet drinks. It was pretty smooth and perfect for the rainy day we didn't expect.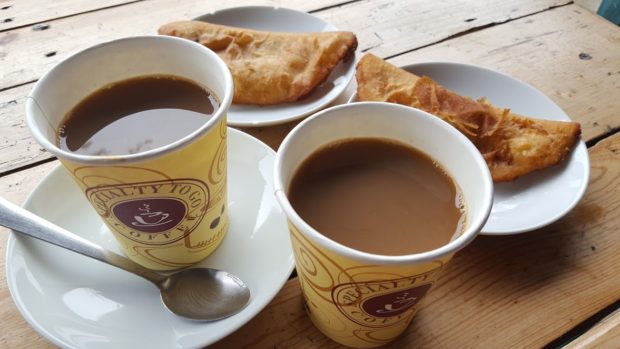 As we continued, we kept looking out the window. All of a sudden, the driver stopped where there were some fields and asked us for a phone. He got out of the car and ran across the street to take a couple pictures. When he came back, he showed us that there were a mama and baby sloth in the tree. How adorable!! We kept going on the long windy road, passed downtown La Fortuna and finally arrived to our resort, Hotel Los Lagos. This was in the middle of a strip of other resorts. Super touristy.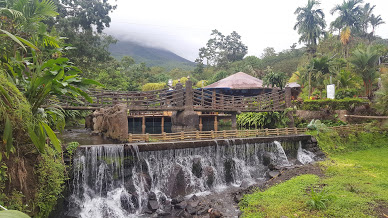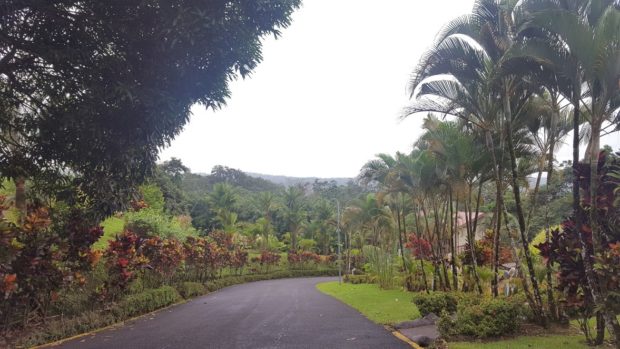 After thanking our driver, we headed inside the lobby and tried to check in. They didn't let us officially check in until 3pm so we had a couple hours to spare. Behind the resort is the famous Arenal volcano and there was a 2 mile hike around it. We dropped off our luggage and decided to head up. We passed by the pools and rooms and headed towards a steep hill of the hike. Since we just got off the plane and sat some more in the car, we really needed to stretch our legs so the hike was kind of tough. Eventually, we warmed up but it started raining and the fog and clouds came in so we couldn't see much. We kept going though because the incline lessened and finally reached the top. It was kinda of anti climatic because we didn't really know it was the top and for a place called Observation Point, the view wasn't the best. However, we hung around to take a couple pictures and headed back down. That was definitely a lot easier and took about 15 minutes.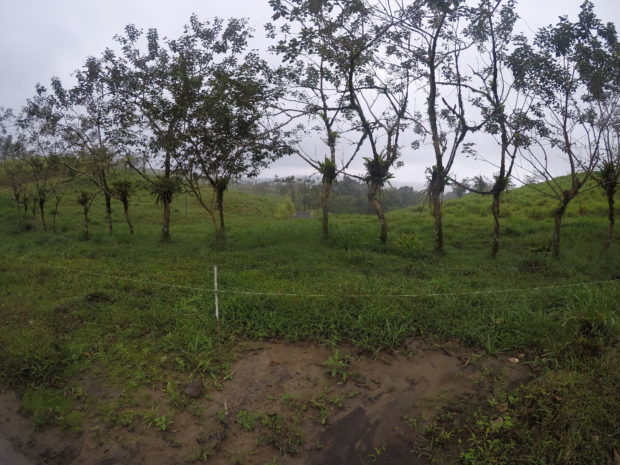 By the time we got back, we got to check in. We got our luggage and headed into our room and entered into  2 very orange full sized beds. The curtains opened into a really lush green grass and vibrant plants. We settled in and tried to figure out our game plan side we didn't have a car and we aren't near any restaurants. We also tried to convert from US dollars to colones. Pretty much whatever you see before the comma of the colones, double it and you get the US dollars amount (approximate). It took us a while to figure that out but we asked the front desk and they said it was correct. Since resort food wasn't the cheapest, we wanted to go out, but a taxi ride wasn't exactly cheap for us either. So we decided to alternate eating at the restaurant, wet bar and going to town.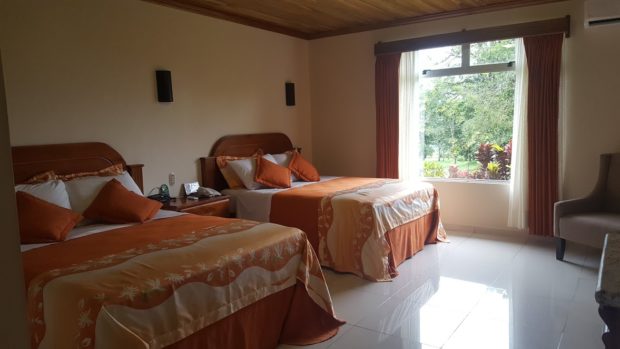 The first night, we went to Downtown Fortuna because well, it's our first night! We asked the guy at the front desk and he recommended Restaurante Nene, made a reservation for us, and called the taxi. When we got dropped off, we looked inside and thought man, this is going to be pricey since it was more upscale and had tablecloths! But if a local recommended it, then we will try it! Since it was too early for our reservation, we walked around the small downtown and went to central park for pictures. Then we stopped by a chocolate shop, clothing store and some souvenir shops.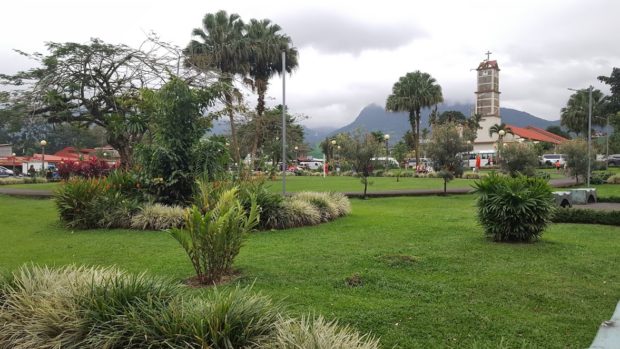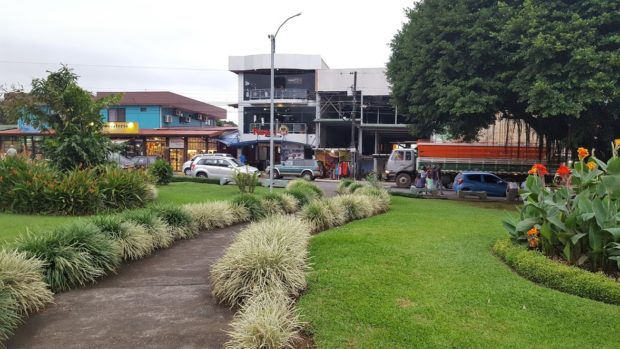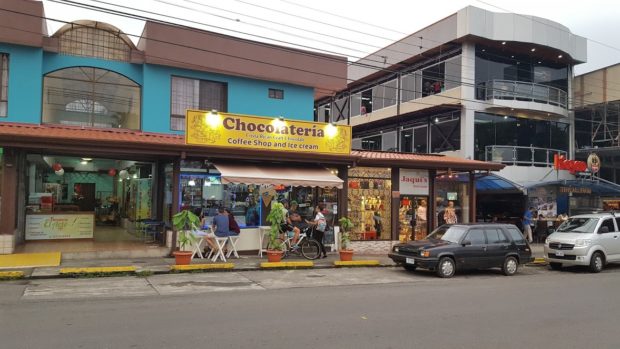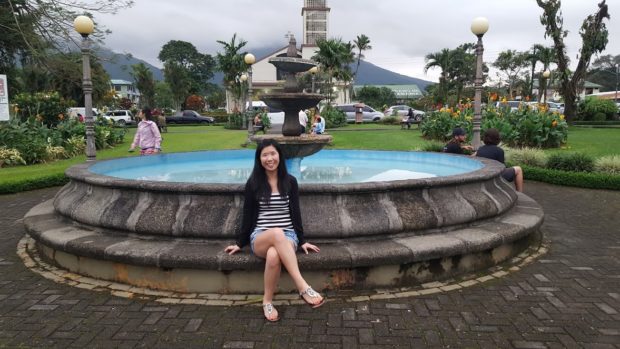 Finally, it was time to head to dinner. We looked lost so a local asked us what we were looking for and it turns out she was heading to the same restaurant. She says she eats there every day! She recommended the steak and ceviche which we got along with shrimp and rice along with a couple juices since it was fresh! We definitely ordered way too much food since the plates were huge, but we happily ate our way through most of it. The ceviche came and it was like a chewy fish but very tender and flavorful. The steak was only $12 but seriously one of the best steaks I've had. It cut like butter and wasn't seasoned with much except butter and salt. The shrimp and rice was kind of like a fried rice and had shrimp in every bite. They really didn't skimp on the shrimp!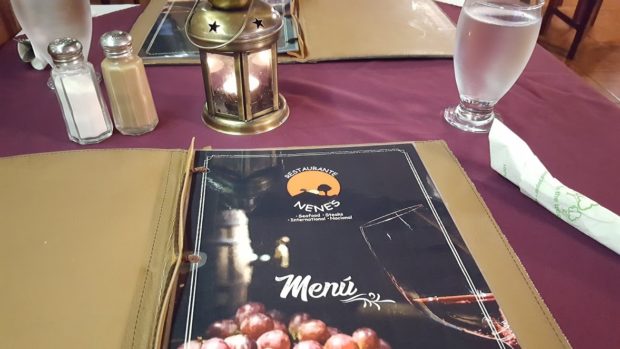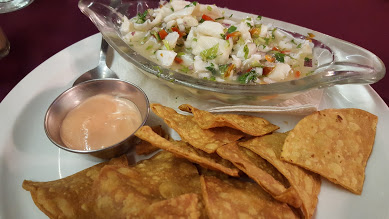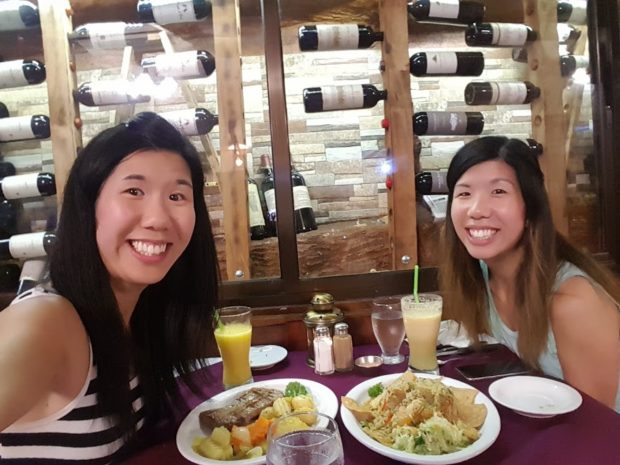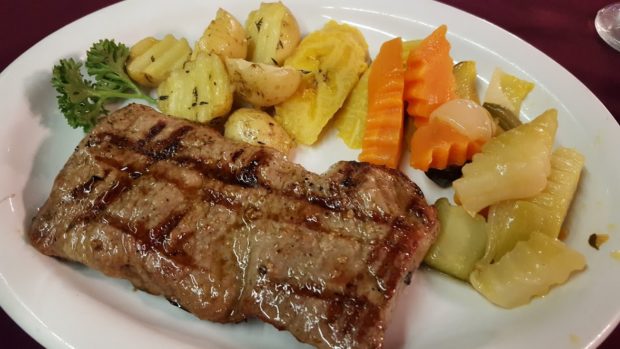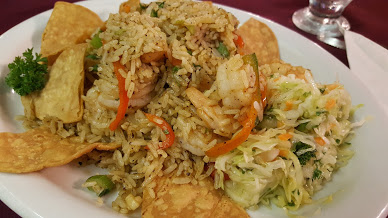 After dinner, we wanted to walk to the shops but nothing was open since they closed early; family time is important to locals. We pretty much just headed to the bar, Lava Bar (different from Lava Lounge) after to get a drink at 7:30ish. The only way we found one was because there was a huge sign that says "bar". The drinks were pretty much the same ones you can get in America except half as cheap! My sister and I both got a daiquiri and chilled for a little bit. The bar never got any busier. Just a few solo guys sitting at the bar. After we finished, we grabbed a taxi and headed back to our resort.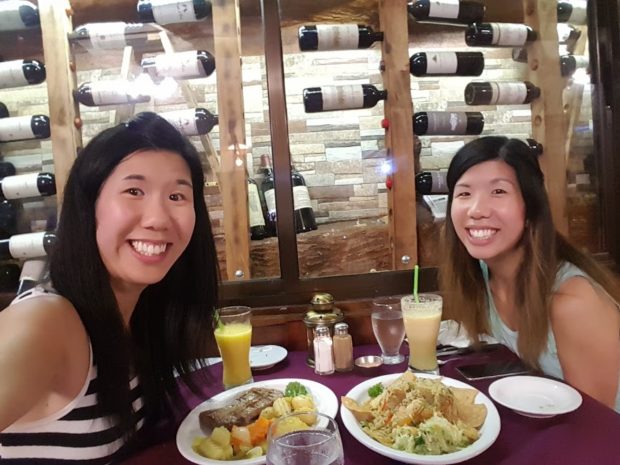 We started freaking out because we were low on colones (we didn't bring all that we exchanged) so like the good girls we are, we calculated how much we spent. We spent $100 on the first day and started wondering how we can spend that much money so we created a budget. I know, sad but I can't go the rest of the week blowing that much money! After settling that, we went to bed because we had an early morning.